There has already been quite an uproar created by the topic of feminism in this revolution. Some people for it, some against it but what is sad about all this is that most of these people are completely unaware of what feminism really is. Feminism, being a very progressive movement has now become just an easy disguise for pseudo-feminists to hide behind.
So, I have put together a very brief list of some of the very unfortunate misapprehensions about feminism which in my opinion were in a serious need of deflating.
1. Sexism is not a prevailing issue
Before I can elaborate on feminism, it must be brought to light that despite how modern our society is at present, sexism still exists. To this day there are individuals who ridicule the female mind. When a case of rape is brought up society instantly blames the victim; "Oh, she shouldn't have gone alone that late at night!", "Who told her to wear something so short? She asked for it!". However, sexism is not the only issue that still occurs. Misandry happens on a daily basis too. If a man gets abused by his wife at home, society doesn't take it seriously but if the situation was reversed the man would probably go to jail. Therefore, if there are people who think our modern society has surpassed sexism and misandry they could not be more wrong.
2. There is a major difference between equality and feminism
Equality is defined as "the state of being equal, especially in status, rights, or opportunities." That being stated, feminism is defined as "the advocacy of women's rights on the ground of the equality of the sexes." Feminism is simply a movement towards bridging the gap of inequality between the sexes, politically, socially and economically so it is no way different to equality.
3. Traditional feminism and modern feminism represent the same notion
Traditional feminism was a movement sought in the late 1800s for women to be given equal rights as men. At the time, inequality in pay and women's suffrage were two predominant issues. Modern feminism on the contrary, was developed in the 1960s and constitutes of a populace that goes about being anti-man. While the former believes that men and women are equal, the latter believes that men and women are the same. How can we possibly forget the anatomical differences between males and females? So long story short: Equal rights? Yes. Equal behavior? Not so much.
4. Feminists think women are better than men and/or hate all men
There are some people who still blindly believe that feminists think women are better than men. No, feminists firmly believe that women are capable of being given the same opportunities as men. Societal oppression is still a big deal and gender roles get in the way of correcting the imbalance between sexes so people tend to believe that feminists hate all men. This is not the case! You can be a feminist and still love men; which brings me to my next point.
5. Feminists are all women
This is probably the worst misconception I have come across regarding feminism, because if this was true we might as well forget about the entire movement all together as this would mean that only 50% of the population is progressing towards equality. I know many men who are totally for feminism so the bottom line is if you believe in equal rights, you are a feminist regardless of what gender you belong to.
6. All feminists are against chivalry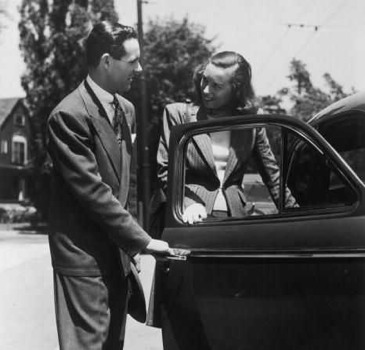 Most people would consider this hypocrisy and the abandonment of the concept all together but the way I see it chivalry is totally acceptable as long as the man knows you don't mind doing the little gestures to make him feel special as well. However, somewhere along the line people misconstrued feminism and chivalry to be two ideas that cannot coexist.
I am a traditional feminist and truly believe that equality is yet to exist. Of course, there are probably more misapprehensions about feminism that we as a society do not realize we make, but I hope I have addressed the main issues.
If there is anything I left out please feel free to drop a comment below.
comments