Fact #1 – Dutch hospital is not really a hospital.
The Old Colombo Dutch Hospital (known as The Dutch Hospital ) is considered to be the oldest building in the Colombo Fort area dating back to the Dutch colonial era in Sri Lanka. It is now a heritage building and a shopping and dining precinct. (Source : Wikipedia)
So if your friend calls you and asks you if you're up for a drink in dutch, no you're not drinking in a hospital.
Ultimate budget date survival line : "Let's go dutch since we're in dutch."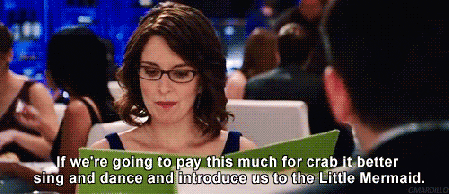 SOURCE: WWW.READUNWRITTEN.COM
Fact #2 – Slave island is not one of the islands in Sri Lanka.
Slave Island is a suburb in Colombo, Sri Lanka located directly south of the Fort area of Colombo. The name Slave Island was given during the period of British occupation and administration, and refers to the situation under Portuguese and Dutch administration when slaves were held there. (Source: Wikipedia)
Fact #3 – Mathara Bath Kade is not only located in Mathara.
One of the restaurants you never use as a landmark. Passing a Mathara Bath Kade doesn't necessarily mean you've reached Mathara. Almost every major towns has one of these restaurants, brown rice and curry being the main dish. A taste is totally worth it.
Fact #4 – It's not a necessity for Malu Pan (Fish Buns) to have Fish.
Yep that's right. This is the fishy thing about fish buns(Malu Pan). Unless you buy these from a renowned bakery like P&S, Susiko, Fab or Devon, it's highly likely that your neighborhood store has more potatoes than fish inside your bun. They still manage to make it taste yummy though.
Fact #5 – Victoria is not the English name for Viharamahadevi.
The colombo's only central park, Viharamahadevi was previously known as Victoria park during the time British ruled Sri Lanka. Donated by Charles Henry de Soysa, the land was renamed to honor "Queen Viharamahadevi", the mother of King Dutugamunu after Independence.
There is a Victoria Park in Nuwara Eliya which remains by the old name.
Fact #6 – Mase is socks, Sellotape is Scotch tape and Tippex is Correction fluid.
Although mase sounds pretty English, that's the Sinhala name for socks. Anyone else got confused in English classes?
Apparently Lankans have this thing to generalize items by one brand name. They generalized all the correction fluids using the brand name 'Tipp-Ex' and used "Sellotape" for all the Scotch Tapes.
Fact #7 – Bombai Mutai is better than all other fancy Cotton Candy.
This local version of Cotton Candy beats all the fancy Cotton Candies. Hot pink in color, the easiest way to find a seller is from the sound of the bell. You can either choose to have it in a Sili Bag (Polythene bag : Oh look, Another fact!) or between two 'Nice' (that's the name of the fragile sugary biscuit) wafers. They probably use artificial sweeteners such as 'Saccharin' but the health risk is totally worth it.
So any other interesting facts that I've missed? Pretty sure there are so much more left. Comment below with the best you have.
Let's see how Lankan you are.
comments